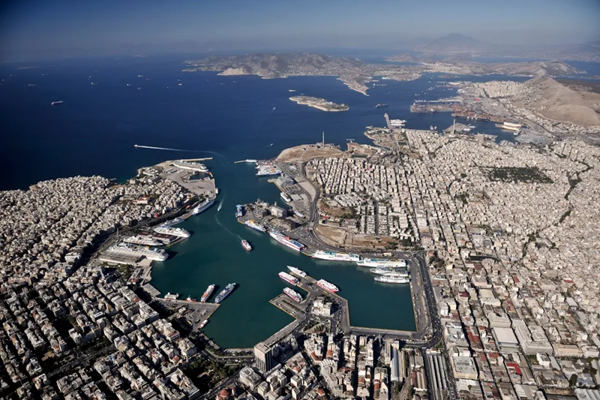 The Piraeus port. (Photo/Xinhua)
A Chinese shipping company has revitalized Piraeus, Greece's largest port, under the support of the Belt and Road Initiative.
After a decade-long investment from the Chinese shipping company, Piraeus port, regarded as the "southern gate" of Europe, has become the second largest port in the Mediterranean Sea.
In 2008, China Ocean Shipping Company (COSCO Group), a Chinese state-owned shipping and logistics services supplier, won the port's privatization bid, and worked with a local company to establish Piraeus Containers Terminal S.A. (PCT S.A.).
Then, it obtained a 35-year franchise right for the No.2 and No.3 container terminals of the port in 2010.
In 2016, COSCO Group acquired 67 percent of the shares of Piraeus port authority, becoming the official operator of the port.
Back in 2005, Piraeus port saw container volumes plunge by 9.5 percent as its major shippers shifted their routes amid a large-scale strike in cash-strapped Greece.
Since COSCO's involvement, Piraeus port witnessed its container handling capacity elevate from 880,000 TEUs in 2010 to 4.15 million TEUs in 2017, jumping from 93rd to 36th in the global ranking. Last year, its container volumes reached 4.9 million TEUs.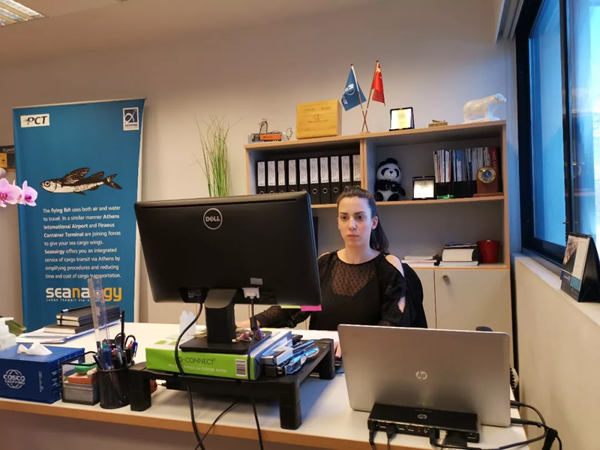 Marina Omar works in the office. (Photo/Xinhua)
Vassilis Korkidis, president of the Piraeus Chamber of Commerce and Industry, said that the port has taken on a new look with economic dynamism, and job opportunities had continued to emerge since the Chinese company arrived.
"The port's business has kept growing over the past nine years. I see a new port every day," said Marina Omar, an officer at the PCT S.A marketing department.