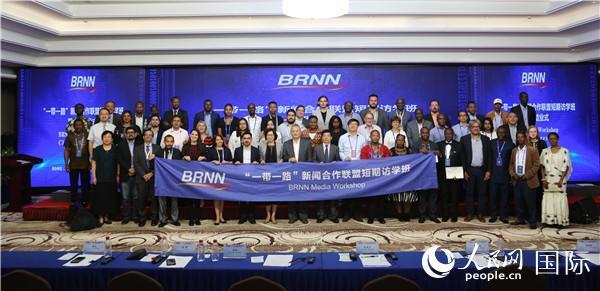 (Photo/People's Daily Online)
The commencement of the media workshop for the Belt and Road News Network (BRNN) was held in Beijing on Sept. 28. The media workshop was hosted by the State Council Information Office of China and was jointly organized by the Secretariat of BRNN (the External Relations Department of People's Daily) alongside Communication University of China.
Xu Bo, the deputy director of the External Relations Department of People's Daily, said at the commencement that the workshop has yielded outstanding works during the rich and interactive schedule through cordial cooperation between Chinese and foreign friends.
Xu also added that the Secretariat of BRNN will continue to carry out more exchange activities, promoting mutual learning and pragmatic cooperation among media outlets in various countries.
50 senior editors and journalists from 46 mainstream media outlets in 26 Latin American and African countries attended the workshop, including several chief editors from mainstream newspapers, heads of departments, as well as regional coordinating directors and prominent journalists of well-known news agencies.
Argentinean journalist Andres Flores from A24 TV, Rebeca Ceciliano, news coordinator with Costa Rica's Extra TV, Sifiso Mahlangu with South Africa's Independent Media, Austin Maho, editor-in-chief of Nigeria Pilot delivered speeches as student representatives.
The commencement showed some of the works from the visiting students during which participants shared their experiences and understandings of the Belt and Road Initiative as well as expressing their sincere wishes for the 70th anniversary of the founding of the People's Republic of China.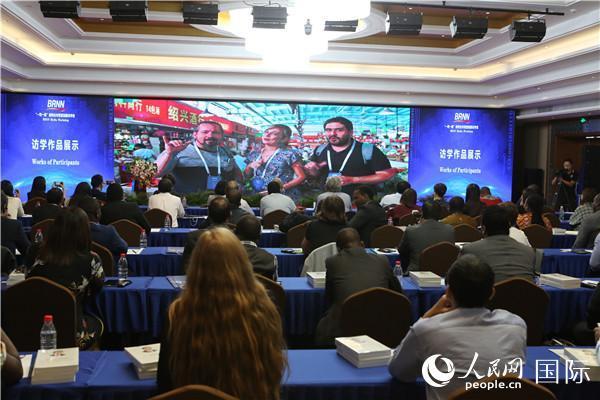 (Photo/People's Daily Online)
Themed "new era, new ideas, new media, new technology," the workshop opened on Sept.16.
During the half-month visit, the participants learned about the development and achievements of various fields over the past 70 years after the founding of the PRC as well as current trends in the development of new media.
They also visited the People's Daily, Xinhua News Agency, and other central media units to get a better understanding of China's boom in new media and artificial intelligence.
Meanwhile, they separately visited Shaanxi, Zhejiang, Guizhou and Guangdong provinces for interviews and researches in order to personally experience China's unremitting efforts and fruitful results in poverty alleviation, ecological civilization, big data industry, urban planning, and independent intellectual property rights.