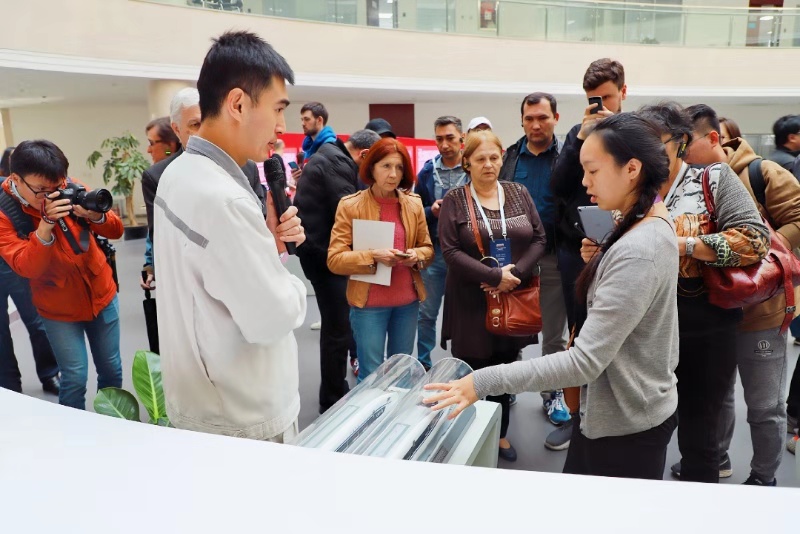 Earlier this week, foreign journalists visited CRRC Qingdao Sifang Co., Ltd., a Chinese rolling stock manufacturer based in Qingdao, east China's Shandong province, to learn about the local products and technology. The visit was part of the second media workshop for Belt and Road News Network (BRNN).
With research centers both at home and abroad, the company built China's first high-speed trains with a designed maximum speed of 200 km per hour, 300 km per hour, and 380 km per hour.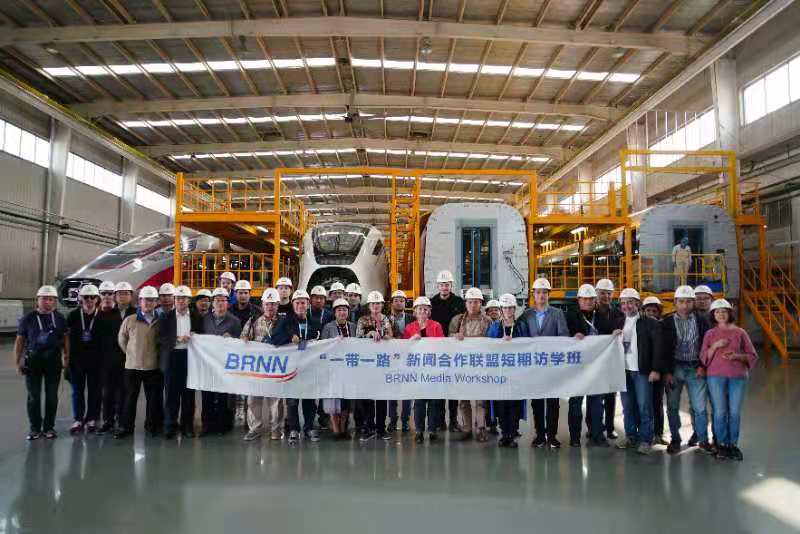 "It may only take us 6 hours to travel 2,000 km by taking high-speed trains when we would have spent two whole days and nights on the journey in the past," said Nina Nichiporova, first deputy editor-in-chief of Vecherniy Bishkek.
She thinks that high-speed rail technology will not only bring convenience to people, but will also showcase the scientific force of a country and be of considerable significance to economic and social development. Nichiporova expects that China's high-speed rail technology will enter her own country, Kyrgyzstan, one day.
The Chinese high-speed trains are known for their speed. They can travel a long distance, even across Eurasia, which will bring people closer and deepen mutual understanding between different countries, said Timur Kuvatov, director-general and editor-in-chief of Kazakhstan Today News Agency.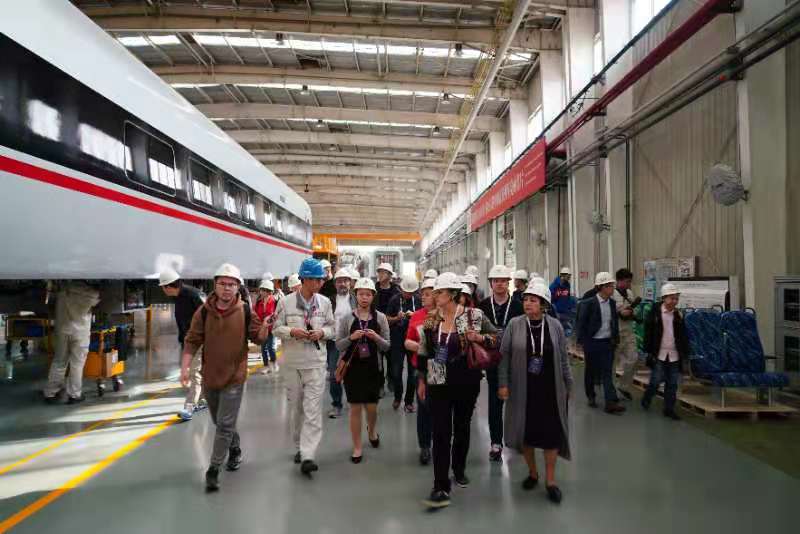 Kuvatov believes that high-speed rail technology will be introduced into Kazakhstan because one of the intentions of the Belt and Road Initiative (BRI) is to share technology.
Altogether, 28 senior editors and journalists from 27 media outlets in 12 European and Asian countries are taking part in the media workshop, which kicked off in Beijing on October 21.