A weather forecast website (http://ydyl.cma.gov.cn/) offering services for major cities in all 137 countries that have signed Belt and Road cooperation documents with China was officially launched on Jan. 1, 2020.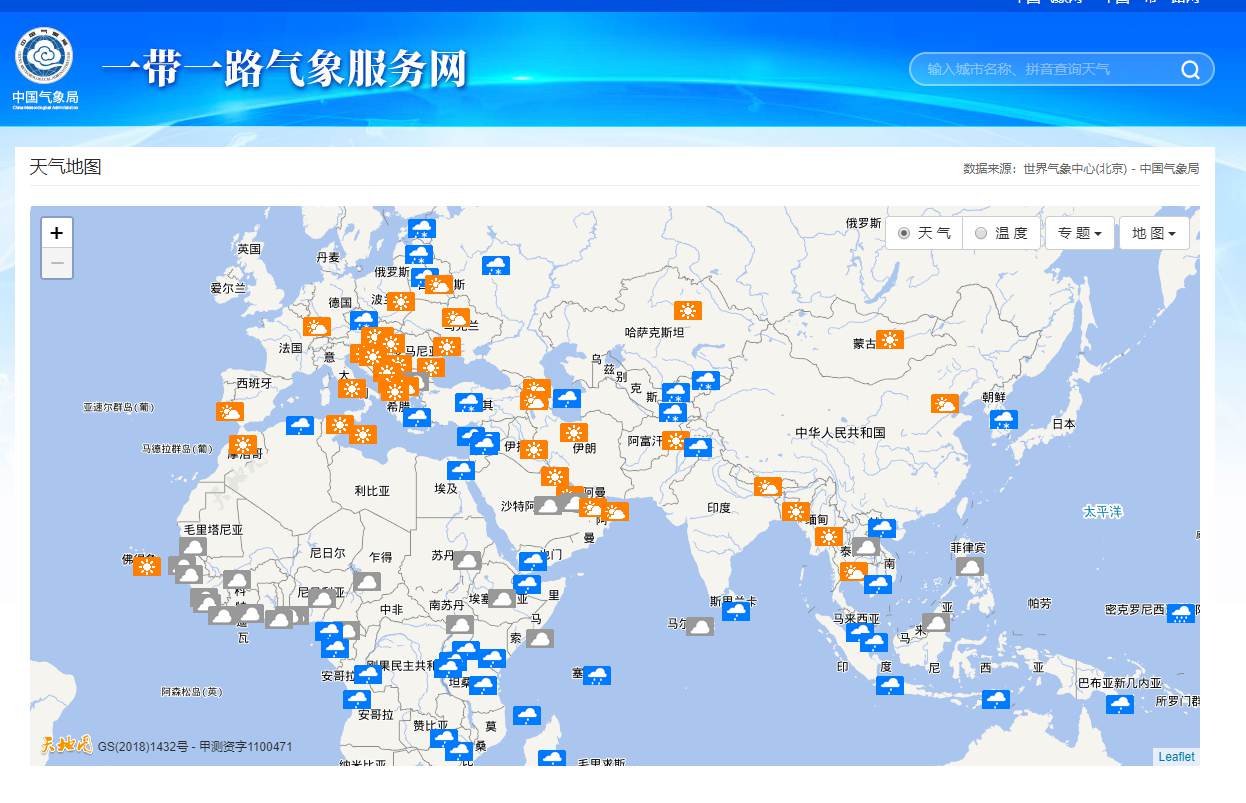 A screenshot of the website
The website was independently developed by China, offering a five-day real-time forecast for each city.
The website was jointly developed by China's National Satellite Meteorological Center (NSMC), China Meteorological News and the Belt and Road Portal, the official website for China's Belt and Road Initiative.
Users can obtain information about weather, temperature, wind direction, wind speed, and precipitation of each location for the coming five days. The data is updated every 12 hours.
The website pays close attention to the specific demands of users in different regions as they come from different time zones and cultural backgrounds, said Zhou Qingliang, Deputy Director of World Meteorological Centre Beijing Operational Office.
"The previous forecast for foreign users was made using Beijing time. Thus, we needed to convert times for users around the world. This time, the service is offered for users in different regions using their local time zones," Zhou explained.
Moreover, each service module is also connected to the website of WMC Beijing, where global users can customize meteorological service products according to their demands in engineering, disaster prevention and public transportation, Zhou said.
Next, the NSMC will expand its service scope and offer services such as monitoring, forecast, and weather warnings, evaluation of extreme weather, and hydro-meteorological predictions for Belt and Road countries and regions.