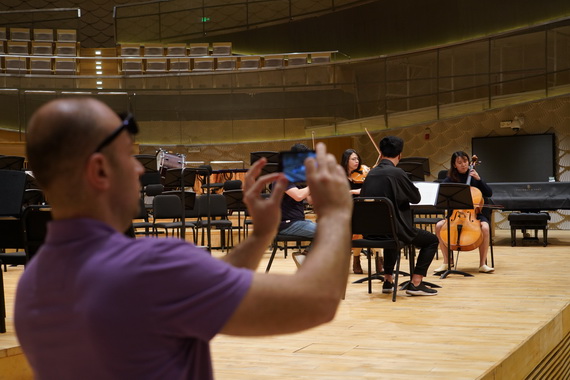 (People's Daily Online/Zhao Shuyan)
As part of the second media workshop for the Belt and Road News Network (BRNN), foreign journalists appreciated symphonies and ballet at the Suzhou Culture and Arts Center, located in the Suzhou Industrial Park, southeast China's Jiangsu province, on Oct. 30.
Performances included music performed by the Suzhou Symphony Orchestra, such as the serenade by Wolfgang Amadeus Mozart, and snippets of ballet performances Tang Yin and Legend of Beauty, both presented by the Suzhou Ballet Theater.
In recent years, the Suzhou Industrial Park has determined to develop its cultural industry. It has attracted talents to infuse vitality into the local cultural market.