The final round of the 2022 "My Story of Chinese Hanzi" international competition will kick off in Hohhot, north China's Inner Mongolia Autonomous Region on Jan. 10, 2023.
The international competition is hosted by the Chinese People's Association for Friendship with Foreign Countries (CPAFFC) and organized by People's Daily Online, the Hohhot Municipal Committee of the Communist Party of China (CPC), and the Hohhot Municipal Government.
The theme of the competition is "Yi," an ancient Chinese philosophical concept that represents kindheartedness and justice in Confucianism, and morality and righteousness in Mohism. In the new era, "Yi" has been given new meaning.
The competition consists of preliminary rounds, semi-finals, and finals. The first two rounds of the competition were held online. The top 10 selected winners will move onto the final round.
During the final round of the competition, each finalist will deliver a seven-minute speech on the theme of "Yi" in Chinese. The judges will score each of the speeches and select the ultimate champion as well as recipients for various awards according to the core message behind their stories, expressiveness, Chinese language speaking abilities, and how their stories can promote exchanges between different civilizations.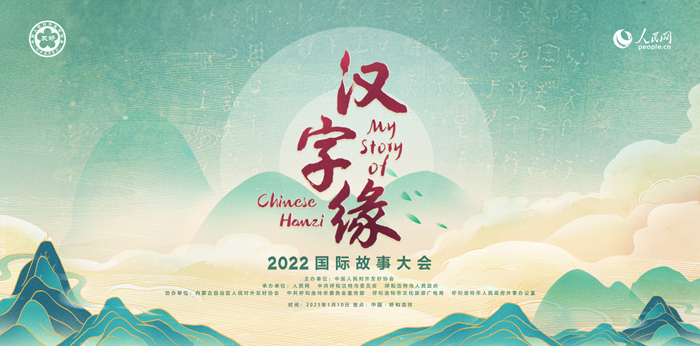 List of finalists (Finalists are listed in alphabetical order of their countries)
1. Hussaini Mohammad Mahdi (Afghanistan), Shanxi University
2. Seyi Essobo Pascal Axyan (Cameroon), Southwest Minzu University
3. Janik Westerboer (Germany), Anhui International Studies University
4. Kalra Anmol Suresh (India), Shaoxing University
5. Gaifiev Eduard (Russia), Hunan Normal University
6. Lucas Gutierrez Rodriguez (Spain), Southwest University of Science and Technology
7. Kiti Tippawan (Thailand), Yunnan Minzu University
8. Tchabi Koffi Odjoukpan (Togo), Inner Mongolia Normal University
9. Kirianaki Kseniia (Ukraine), Southwest Forestry University
10. Peter J Dunkle (U.S.), Anhui Concord College of Sino-Canada