The coffee industry in Shanghai is teeming with energy, and coffee culture has seamlessly woven itself into the city's lifestyle.
Coffee was first brought to Shanghai in 1853 by British pharmacist J. Lewellyn, who sold it at a local drugstore. Initially, locals regarded it as a "cough potion."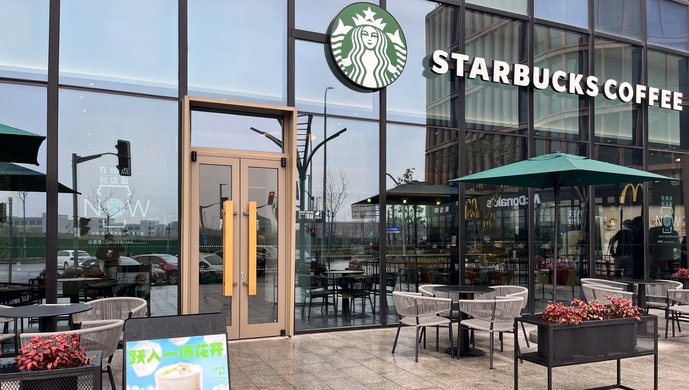 Photo shows a Starbuck store in Shanghai. (Photo/Wu Yue)
Shanghai's first coffeehouse, Hongkou Cafe, opened in 1886, primarily catering to sailors while also offering beers.
The year 1958 marked a significant milestone in Shanghai's coffee culture, with the establishment of a coffee brand bearing the city's name.
In May 2000, the U.S. coffee chain giant Starbucks opened its first store in Shanghai. In 2022, Shanghai became the first city globally with over 1,000 Starbucks stores.
Shanghai was home to more than 8,000 coffeehouses by April 2023, claiming the top spot worldwide. The city averages 1.3 coffeehouses per square kilometer and boasts 3.16 coffee shops for every 10,000 inhabitants.
The thriving coffee industry mirrors Shanghai's robust consumer spending power. While an average Chinese individual consumes four to five cups of coffee annually, the figure exceeds 20 cups in Shanghai.
Shanghai's coffeehouses embody diversity and inclusivity.
"No two coffeehouses in Shanghai serve identical tasting coffee. The city's coffee industry upholds a spirit of originality and innovation," said Zhu Dajian, a professor from the School of Economics and Management at Shanghai's Tongji University.
In line with its vision to build an innovation hub by 2035, Shanghai continues to be renowned for its innovative coffee culture. It also ranks as China's biggest consumer of coffee produced in Yunnan Province, situated in southwest China.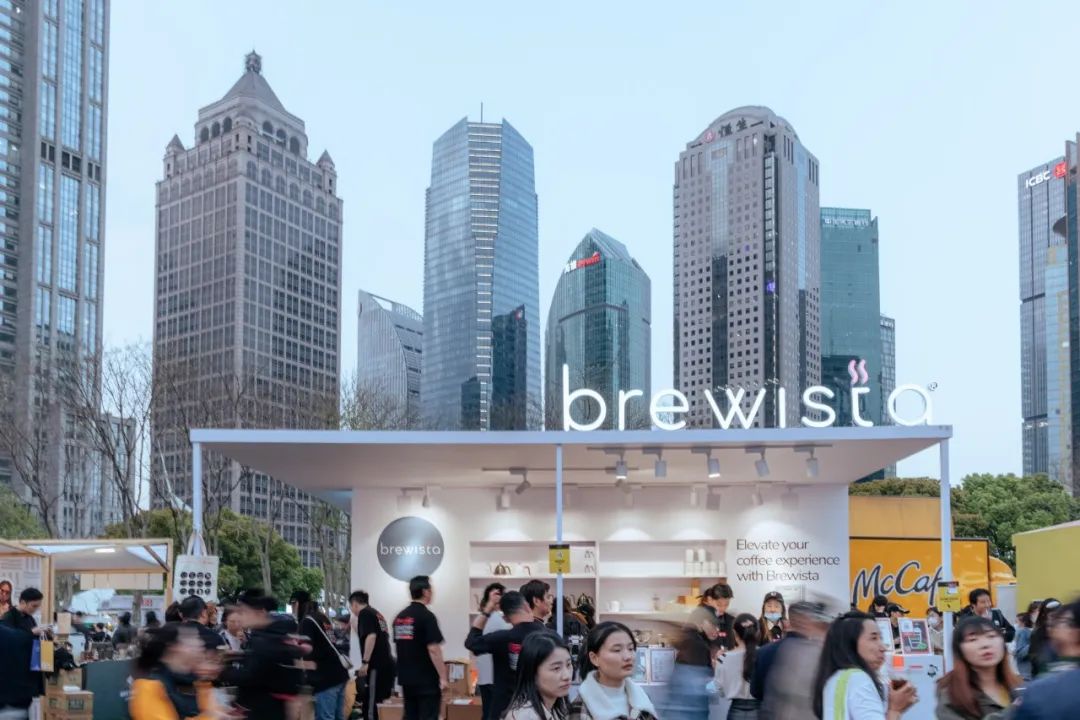 The 7th Lujiazui Coffee Festival. (Photo courtesy of Lujiazui)
The Lujiazui Coffee Festival, the largest and most frequently held coffee festival in China, is a testament to this burgeoning coffee culture. Earlier this year, Shanghai hosted the 7th Lujiazui Coffee Festival. The number of participating brands has soared from just 24 in 2016, when the first festival was held, to a staggering 213 this year.
With a rising influx of coffee varieties and brands entering Shanghai through the China International Import Expo and its year-round display and trading platform, Shanghai is becoming a gateway to the coffee markets of the Yangtze River Delta and, more broadly, the whole country.