The distinctive flavor of the coffee produced in southwest China's Yunnan Province has led to it being praised as one of the best coffees in the world.
A coffee farmer harvests ripe coffee cherries in southwest China's Yunnan Province. (Photo by Yan Sanka/People's Daily Online)
As the coffee-producing region boasts the largest planting area and highest yield in China, Yunnan has seen its coffee gradually gain popularity among consumers both at home and abroad, and become a new "calling card" of China's open economy.
Data indicated that in the first half of 2022, the province exported 18,000 tonnes of coffee beans worth 550 million yuan ($78.24 million) to other countries, including member states of the European Union, the Association of Southeast Asian Nations (ASEAN) countries, the U.S., and Middle Eastern countries.
Many famous coffee brands around the world, including Starbucks, Nescafé, Luckin Coffee, and Manner Coffee, have launched products made with coffee beans from Yunnan.
Starbucks established its first coffee farmer support center in the Asia-Pacific region in Pu'er city, Yunnan; Manner Coffee's coffee bean purchasing station in Menglian Dai, Lahu, and Wa Autonomous County, Pu'er city, has gradually won over a growing number of local coffee farmers.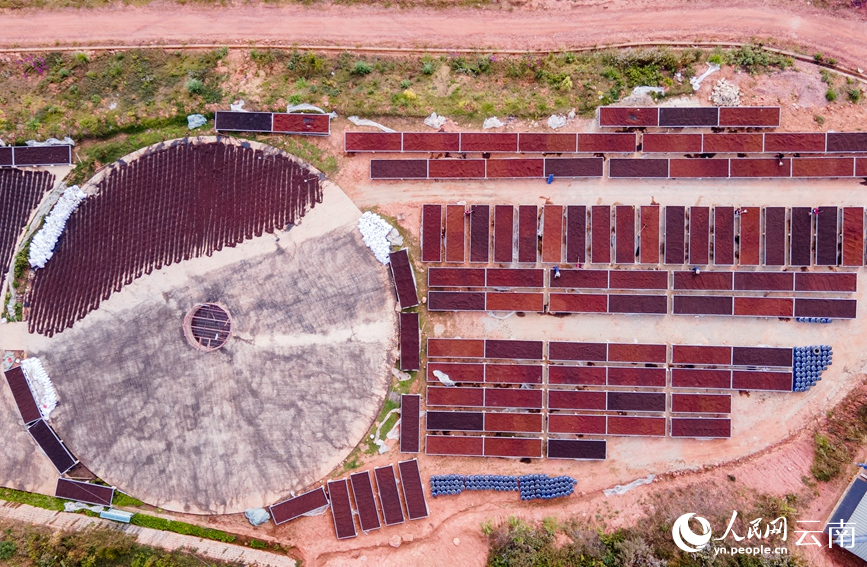 Coffee farmers dry coffee cherries in the sun in Mangmao village, Fuyan township, Menglian Dai, Lahu, and Wa Autonomous County Pu'er city, southwest China's Yunnan Province. (People's Daily Online/Hu Zunhui)
In fact, Yunnan has long been known in China as a traditional tea producing region. Although coffee was introduced into Yunnan at the end of the 19th century, the local coffee industry didn't flourish until the late 1980s.
In 1988, coffee companies including Nestlé started to make efforts to develop Yunnan's coffee industry, in an effort to reduce the influence of South American coffee producing bases on the price of coffee.
As of the end of 1997, Yunnan's coffee production accounted for 83 percent of the country's total.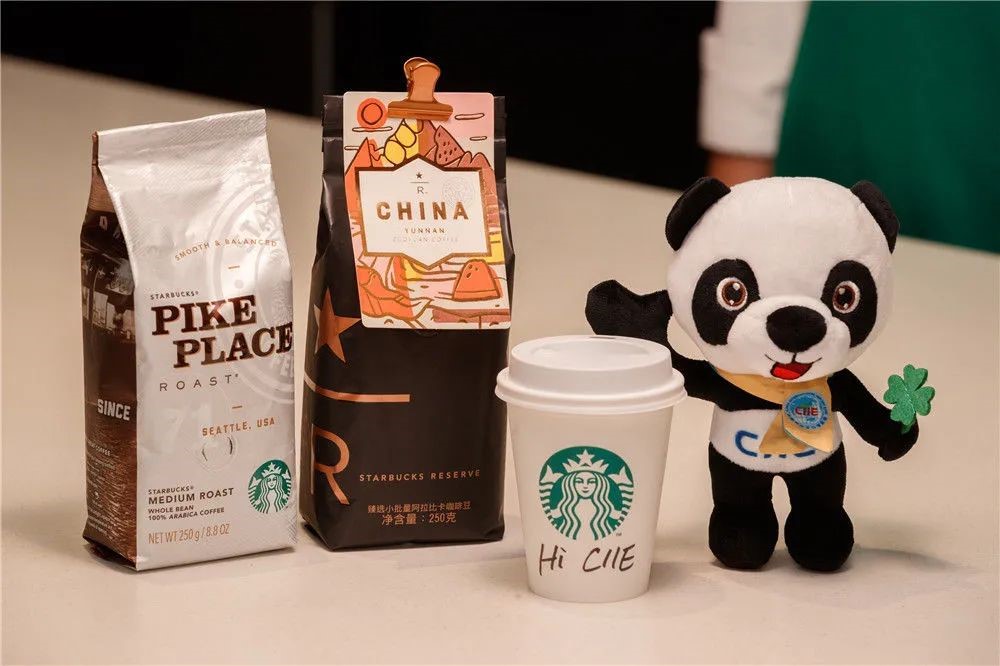 Coffee produced in southwest China's Yunnan Pronvince is served to guests at the China International Import Expo. (Photo/Xinhua)
As global coffee brands flocked to the province, local companies also tried to blaze a trail in the industry. In 2011, residents of Mangmao village, Fuyan township, Menglian Dai, Lahu, and Wa Autonomous County, set up a professional coffee farmers' cooperative under the leadership of a local woman named Ye Ping.
In May 2021, coffee beans produced by this cooperative were gifted by Zhang Jun, China's permanent representative to the United Nations (UN), to representatives of the other 14 member states of the UN Security Council, bringing the aroma of Yunnan coffee to foreign lands.
With consumers demanding higher-quality coffee, coffee farmers in Yunnan began seeking a path to producing premium coffee. The local government has also rolled out a slew of favorable policies and measures to boost the development of the coffee industry in recent years, which has done a great deal to increase the proportion of high-quality coffee beans.
The rapid development of the local coffee industry has attracted more and more young people who used to be migrant workers in other regions back to their hometown, bringing more sophisticated management and planting techniques to coffee plantations in Yunnan.
Today, many farmers in Pu'er city grow both tea and coffee. They harvest coffee beans in winter and pick tea leaves in spring.
To coffee farmers in Yunnan, coffee means much more than a source of income. It also represents an important part of their cultural identity.