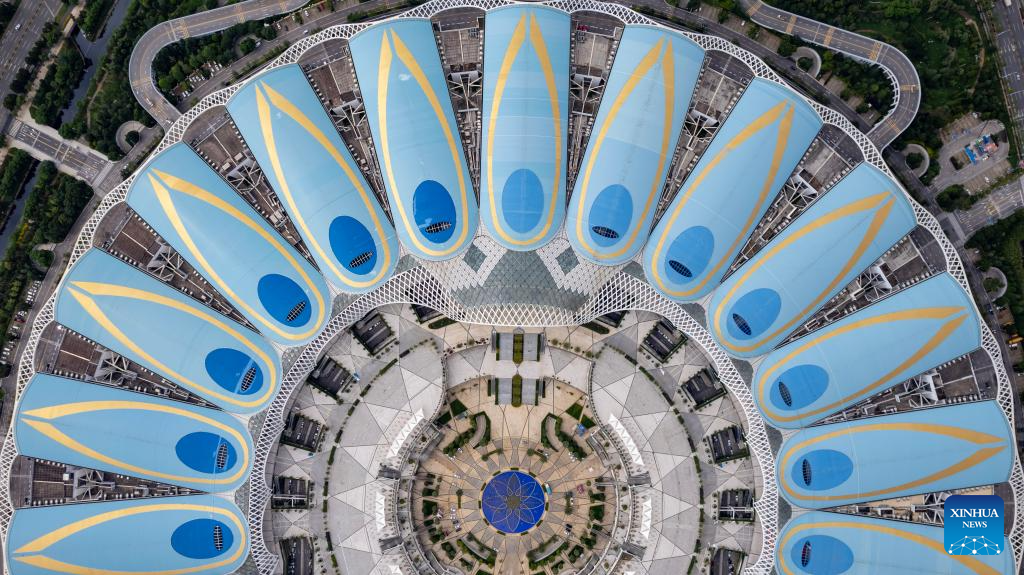 This aerial photo taken on Aug. 7, 2023 shows a view of Kunming Dianch International Convention and Exhibition Center, the venue for the seventh China-South Asia Expo in Kunming, southwest China's Yunnan Province. (Xinhuai/Chen Xinbo) 
The seventh China-South Asia Expo kicked off Wednesday in Kunming.
More than 30,000 exhibitors, representatives and guests from 85 countries and regions, and international organizations, are expected to attend both online and offline activities during the five-day expo.
The expo, themed "Solidarity and Coordination for Common Development," has set up 15 exhibition halls featuring diverse themes including South Asia Pavilion, Southeast Asia Pavilion, resource-based economy pavilion, and port economy pavilion.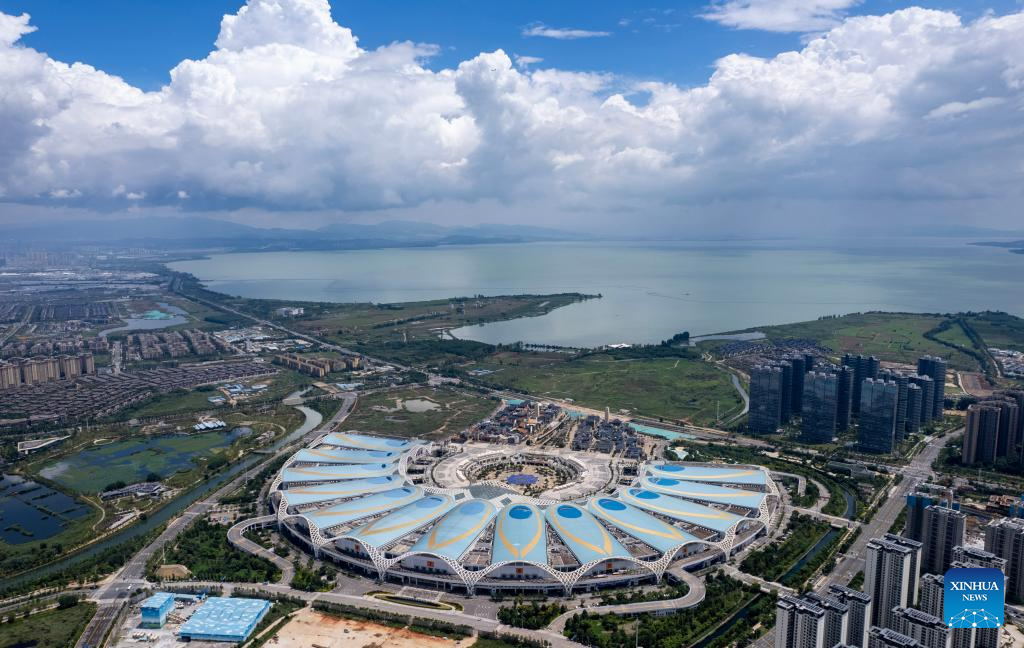 This aerial photo taken on Aug. 7, 2023 shows a view of Kunming Dianchi International Convention and Exhibition Center, the venue for the seventh China-South Asia Expo in Kunming, southwest China's Yunnan Province. (Xinhua/Chen Xinbo)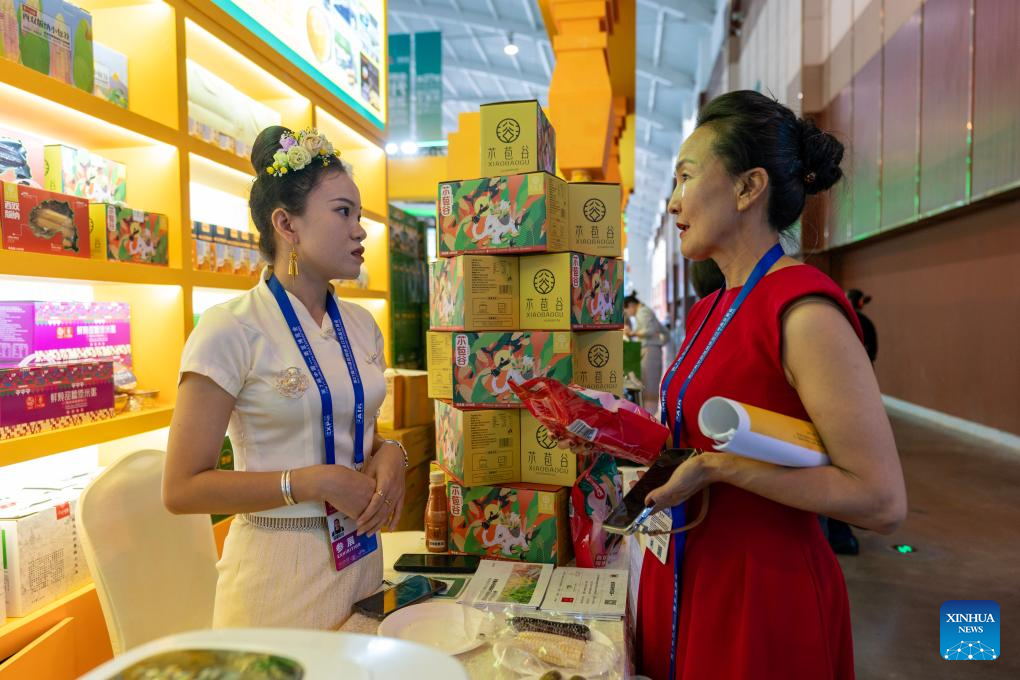 An exhibitor (L) introduces products at the seventh China-South Asia Expo in Kunming, southwest China's Yunnan Province, Aug. 16, 2023. (Xinhua/Chen Xinbo)
An exhibitor presents embroidery skills of Va ethnic group at the seventh China-South Asia Expo in Kunming, southwest China's Yunnan Province, Aug. 16, 2023. (Xinhua/Chen Xinbo)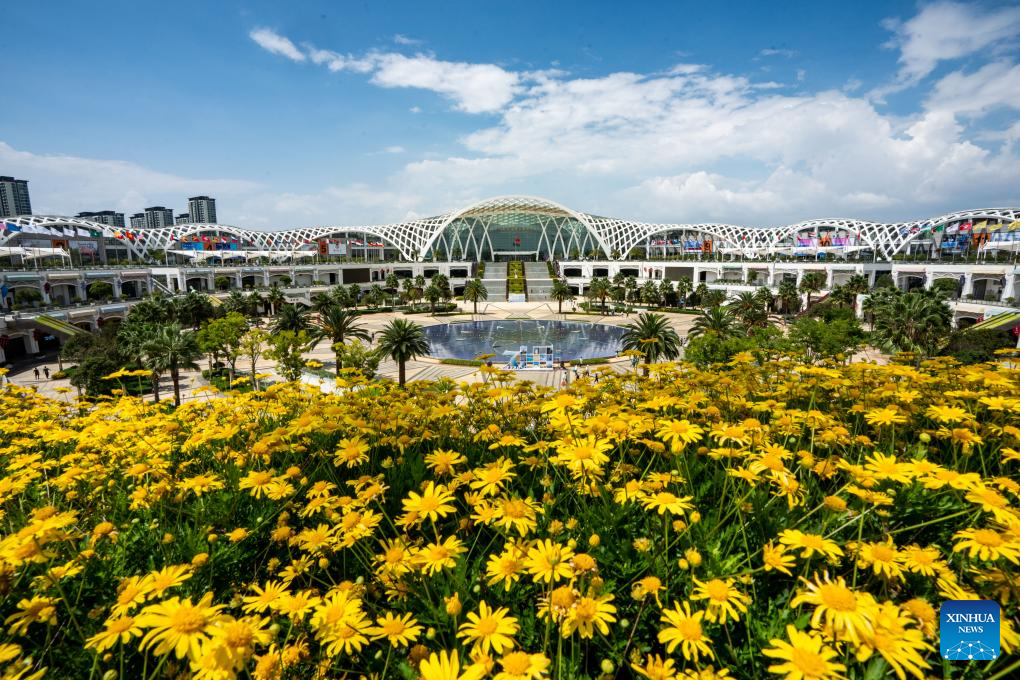 This photo taken on Aug. 16, 2023 shows a view of Kunming Dianchi International Convention and Exhibition Center, the venue for the seventh China-South Asia Expo in Kunming, southwest China's Yunnan Province. (Xinhua/Hu Chao)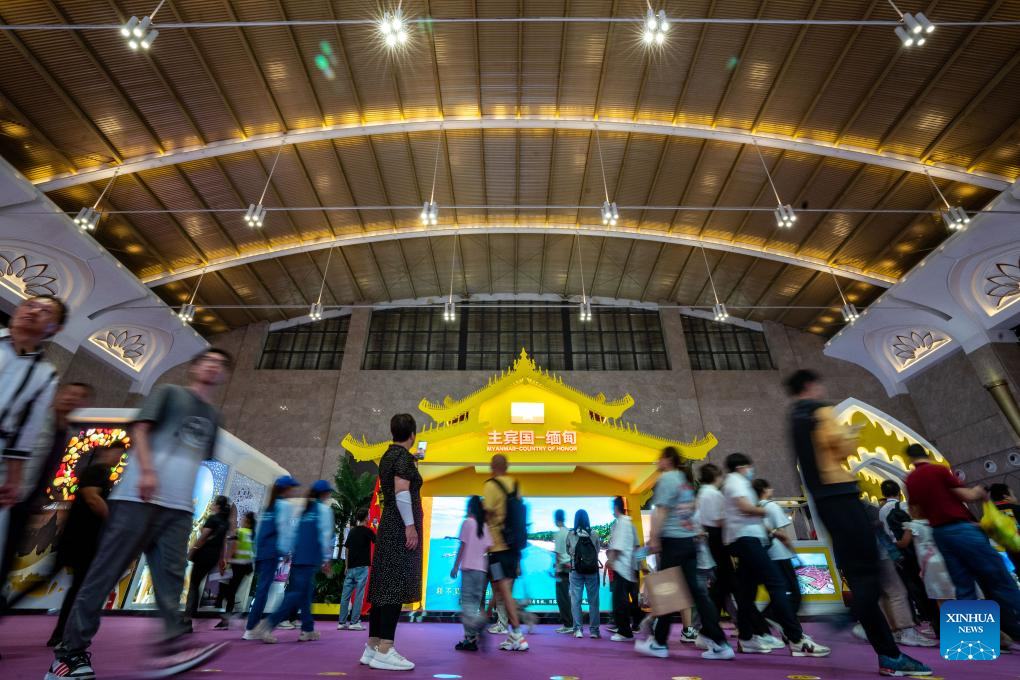 This photo taken on Aug. 16, 2023 shows a view of the pavilion of Myanmar, the guest country of honor, at the seventh China-South Asia Expo in Kunming, southwest China's Yunnan Province. (Xinhua/Hu Chao)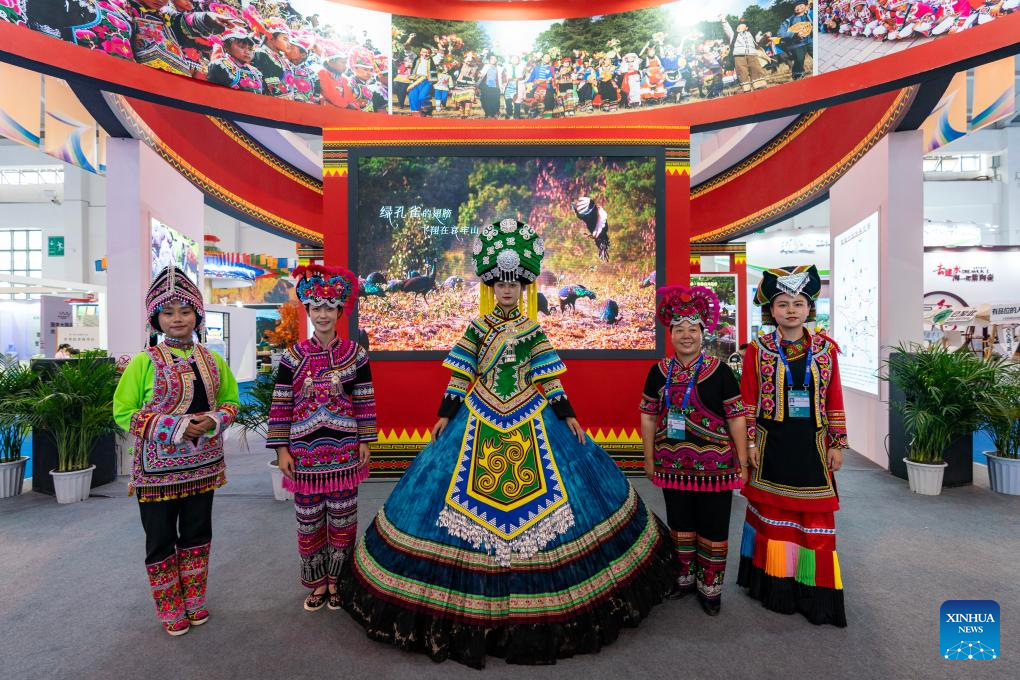 Exhibitors present embroidery of Yi ethnic group at the seventh China-South Asia Expo in Kunming, southwest China's Yunnan Province, Aug. 16, 2023. (Xinhua/Chen Xinbo)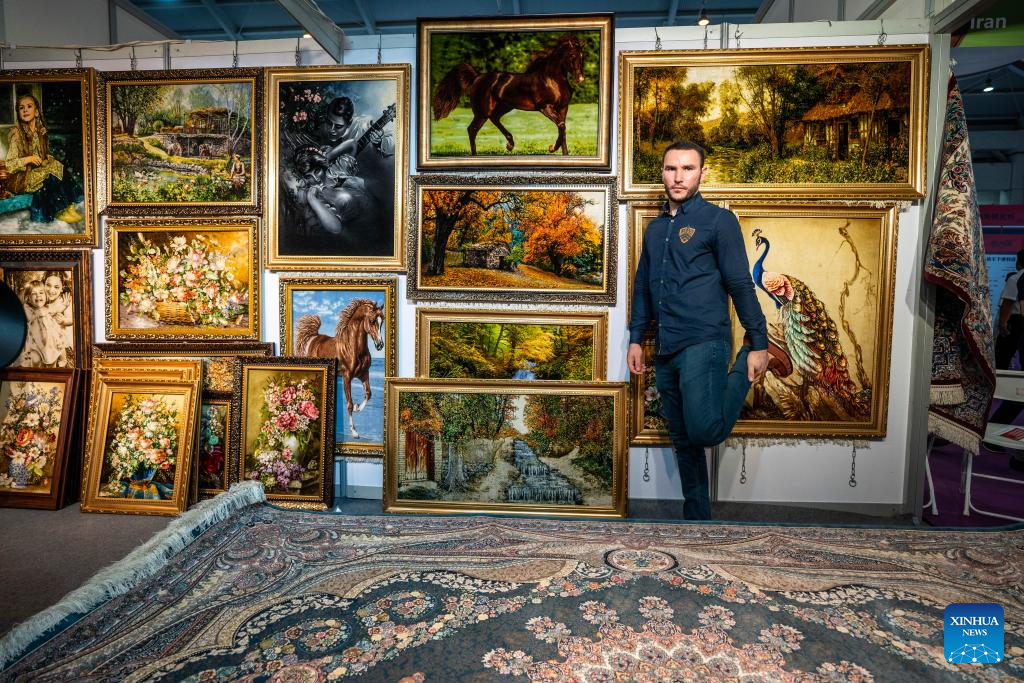 This photo taken on Aug. 16, 2023 shows a view of the booth of Iran at the seventh China-South Asia Expo in Kunming, southwest China's Yunnan Province. (Xinhua/Hu Chao)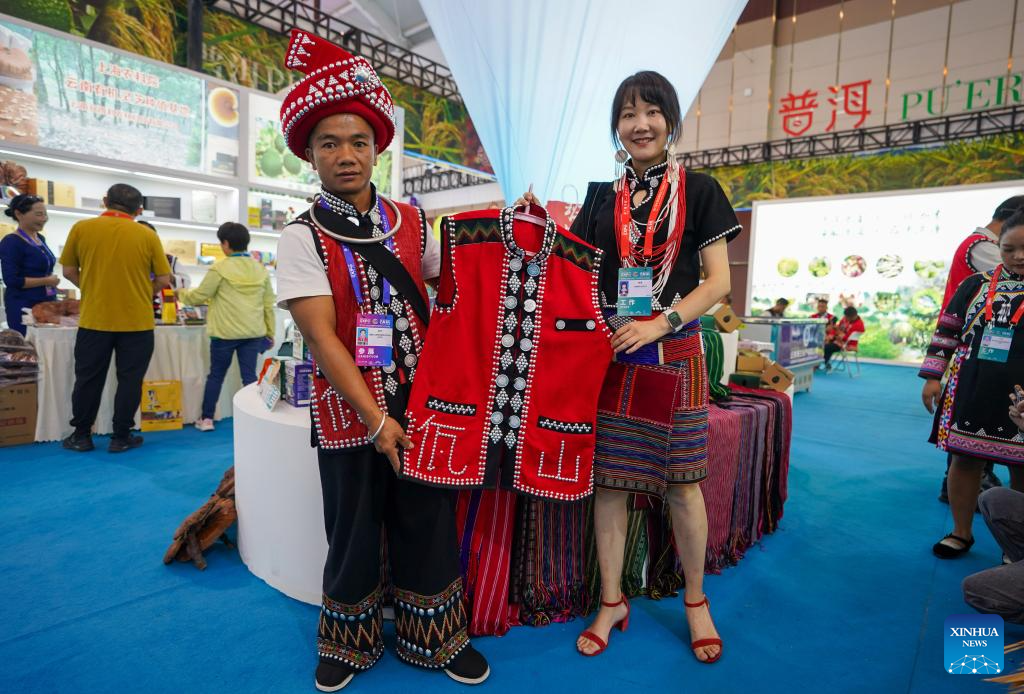 Exhibitors present traditional clothes of Va ethnic group at the seventh China-South Asia Expo in Kunming, southwest China's Yunnan Province, Aug. 16, 2023. (Xinhua/Chen Xinbo)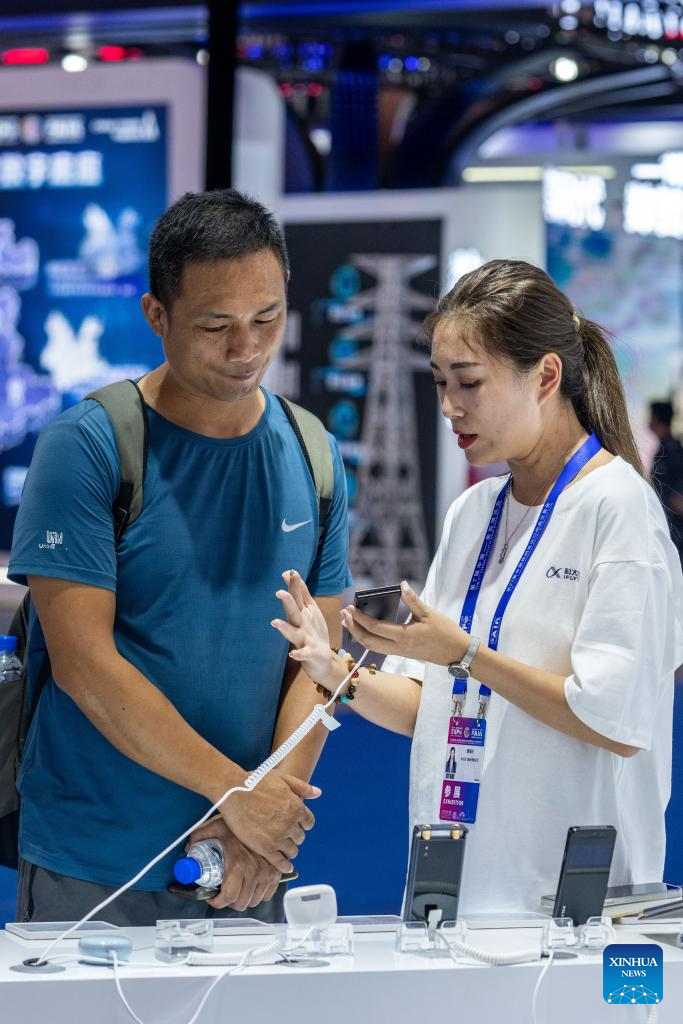 A visitor learns about translation products at the booth of iFLYTEK at the seventh China-South Asia Expo in Kunming, southwest China's Yunnan Province, Aug. 16, 2023. (Xinhua/Hu Chao)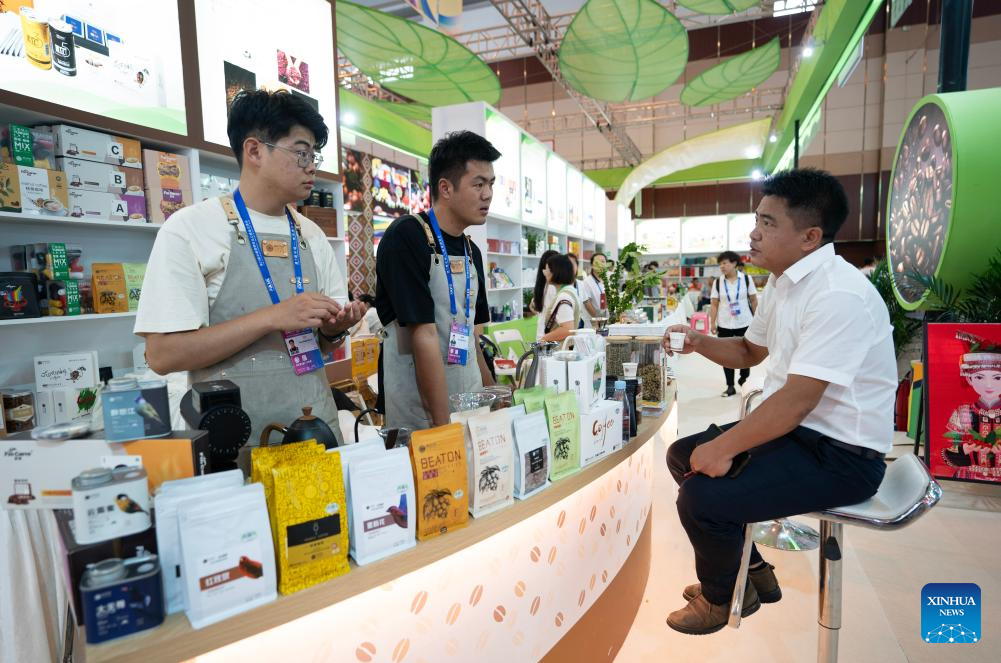 Exhibitors introduce coffee products at the seventh China-South Asia Expo in Kunming, southwest China's Yunnan Province, Aug. 16, 2023. (Xinhua/Chen Xinbo)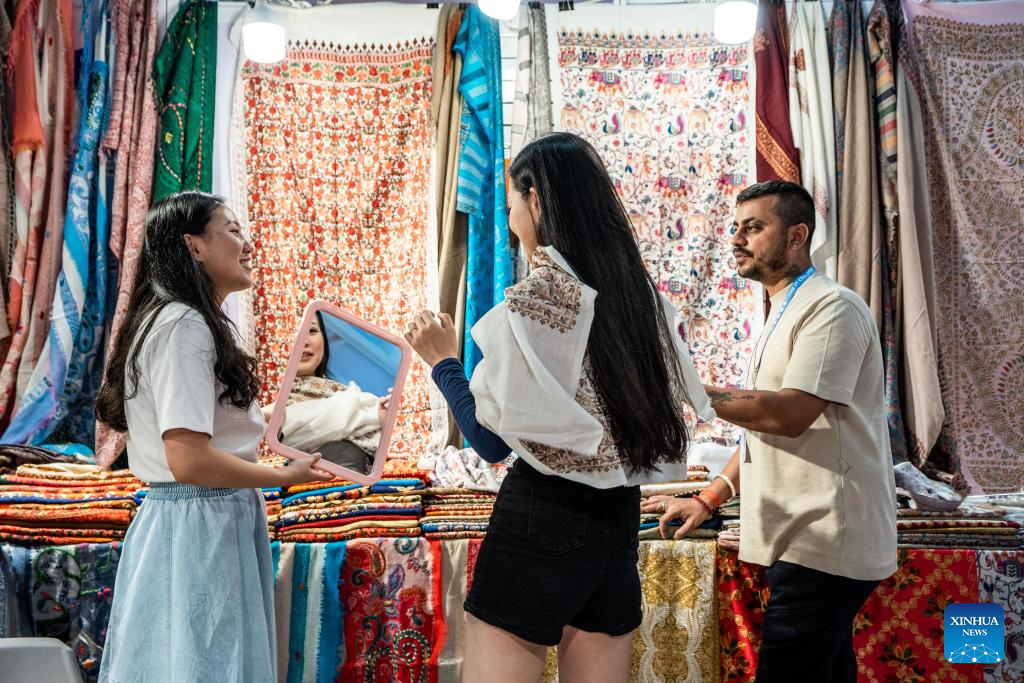 An exhibitor (R) introduces products from India at the seventh China-South Asia Expo in Kunming, southwest China's Yunnan Province, Aug. 16, 2023. (Xinhua/Hu Chao)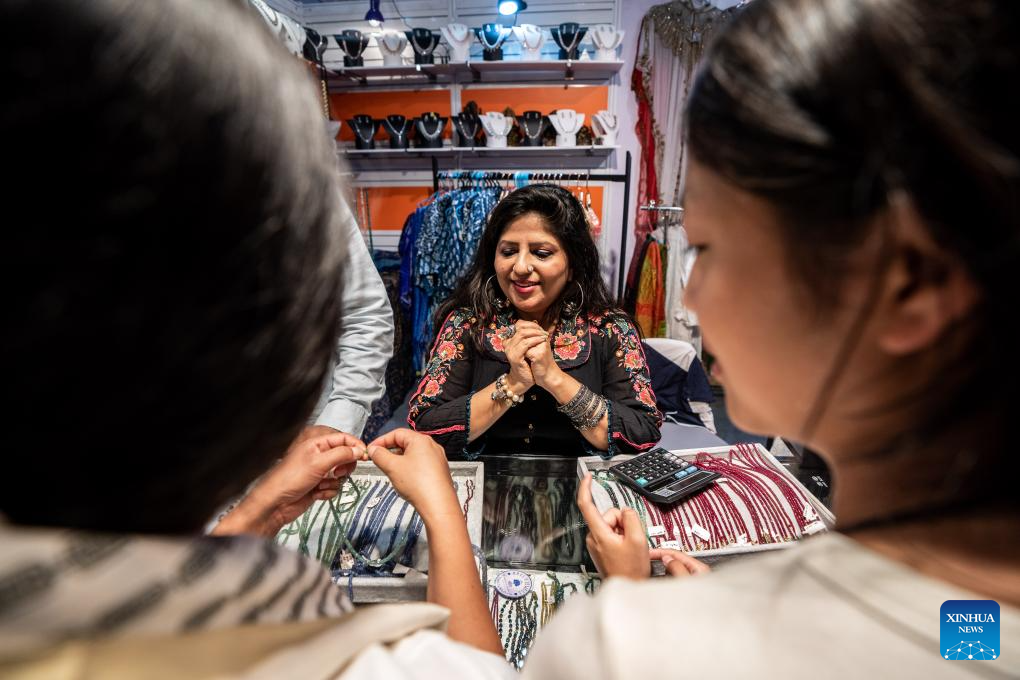 An exhibitor introduces products from India at the seventh China-South Asia Expo in Kunming, southwest China's Yunnan Province, Aug. 16, 2023. (Xinhua/Hu Chao)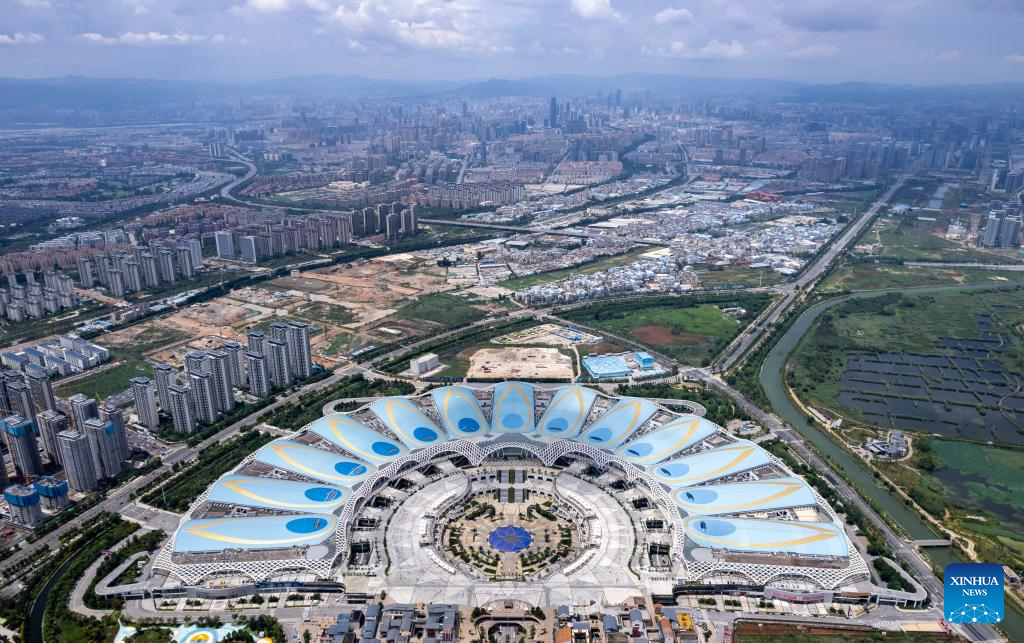 This aerial photo taken on Aug. 7, 2023 shows a view of Kunming Dianchi International Convention and Exhibition Center, the venue for the seventh China-South Asia Expo in Kunming, southwest China's Yunnan Province. (Xinhua/Chen Xinbo)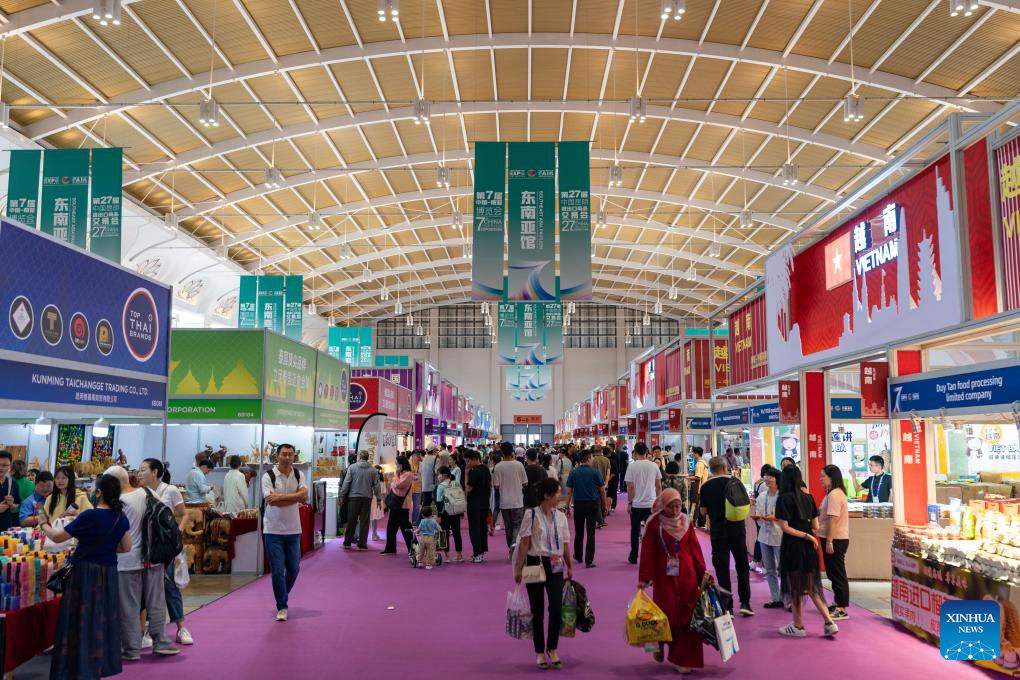 This photo taken on Aug. 16, 2023 shows a view of Southeast Asia Pavilion at the seventh China-South Asia Expo in Kunming, southwest China's Yunnan Province. (Xinhua/Chen Xinbo)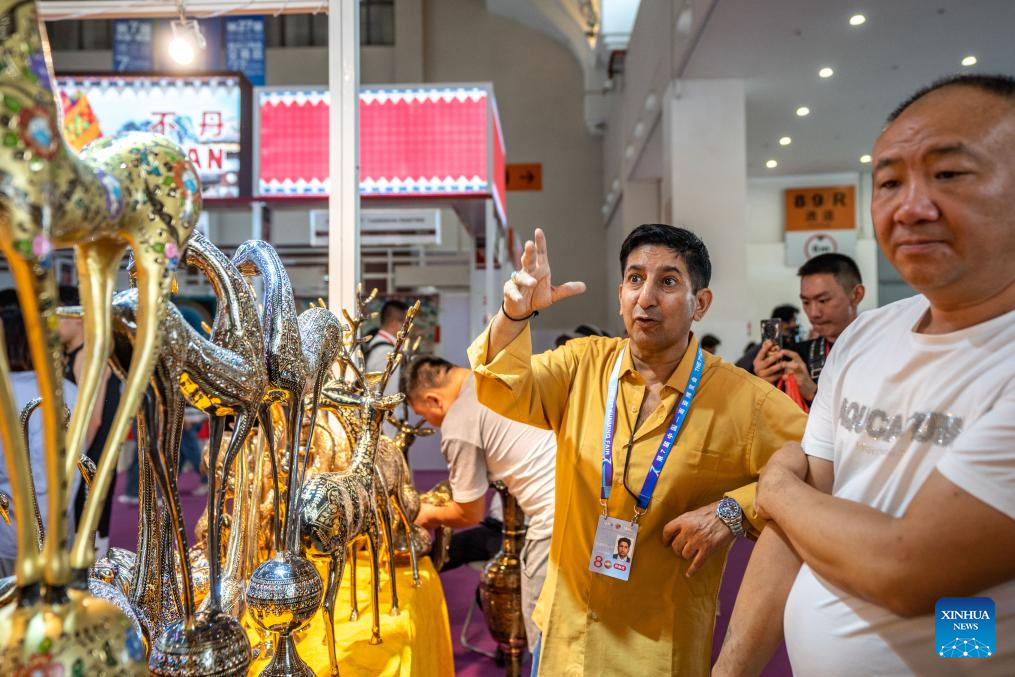 An exhibitor introduces products from Pakistan at the seventh China-South Asia Expo in Kunming, southwest China's Yunnan Province, Aug. 16, 2023. (Xinhua/Hu Chao)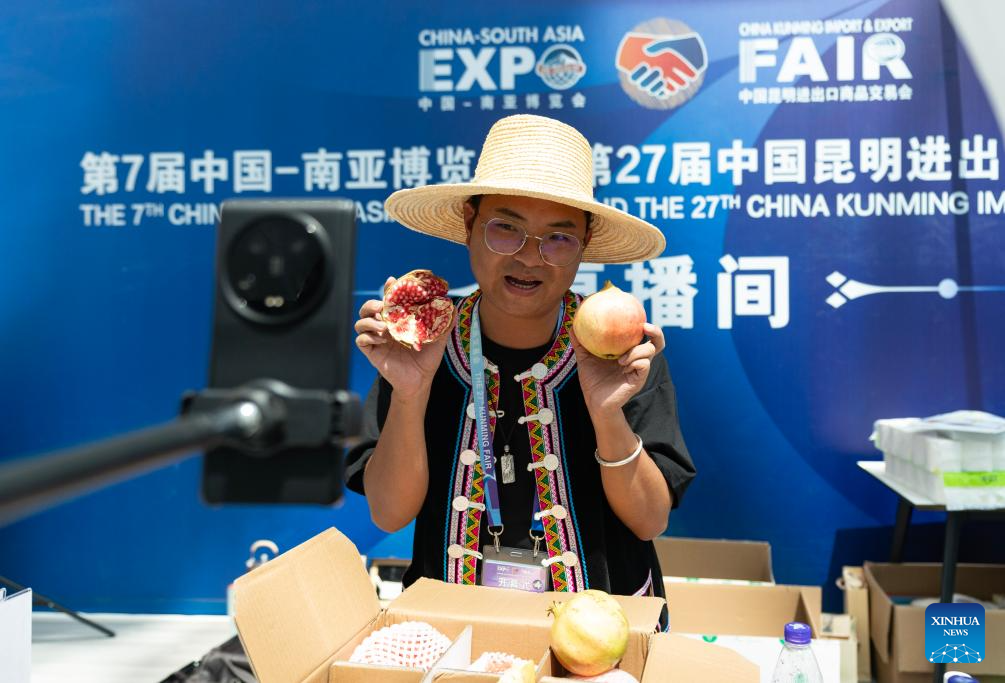 A staff member sells agricultural products through livestreams at the seventh China-South Asia Expo in Kunming, southwest China's Yunnan Province, Aug. 16, 2023. (Xinhua/Chen Xinbo)
A staff member of China Southern Power Grid (CSG) presents a helicopter training simulator for power patrol at the seventh China-South Asia Expo in Kunming, southwest China's Yunnan Province, Aug. 16, 2023. (Xinhua/Chen Xinbo)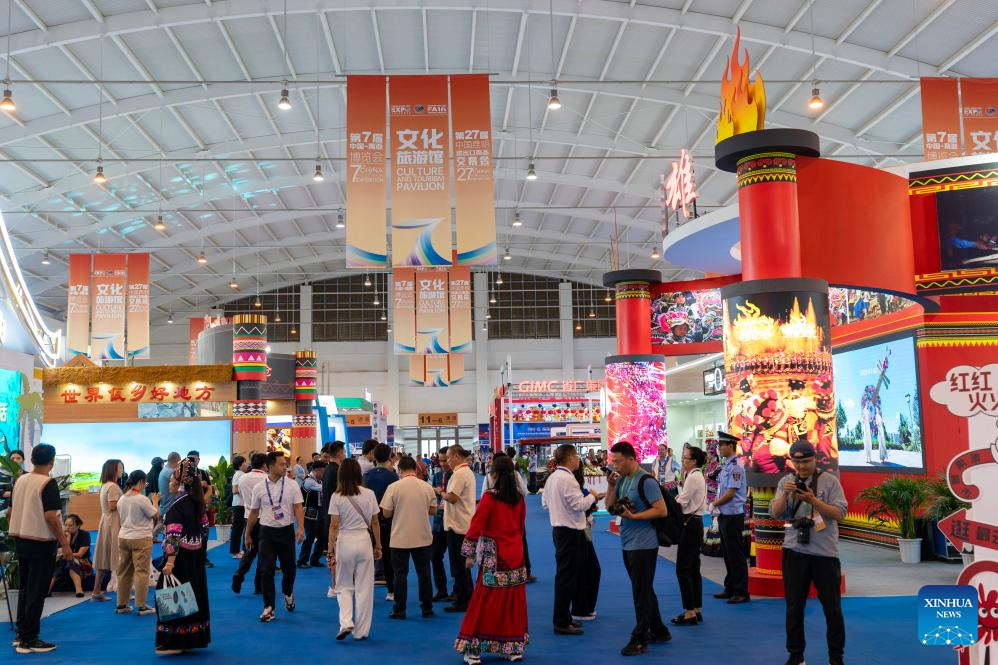 This photo taken on Aug. 16, 2023 shows a view of Culture and Tourism Pavilion at the seventh China-South Asia Expo in Kunming, southwest China's Yunnan Province. (Xinhua/Chen Xinbo)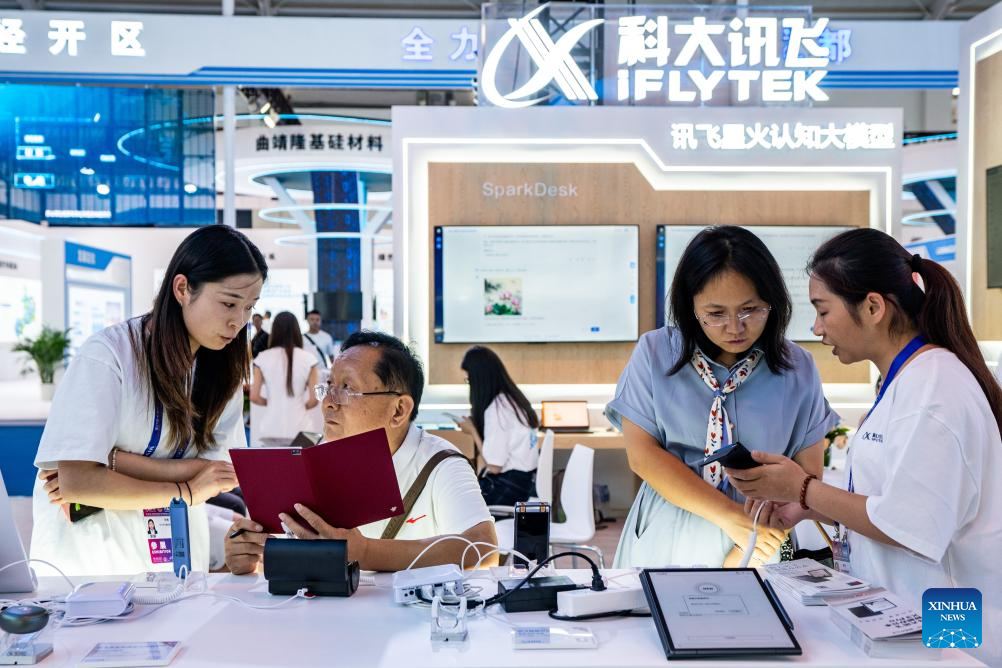 Visitors learn about digital products at the booth of iFLYTEK at the seventh China-South Asia Expo in Kunming, southwest China's Yunnan Province, Aug. 16, 2023. (Xinhua/Hu Chao)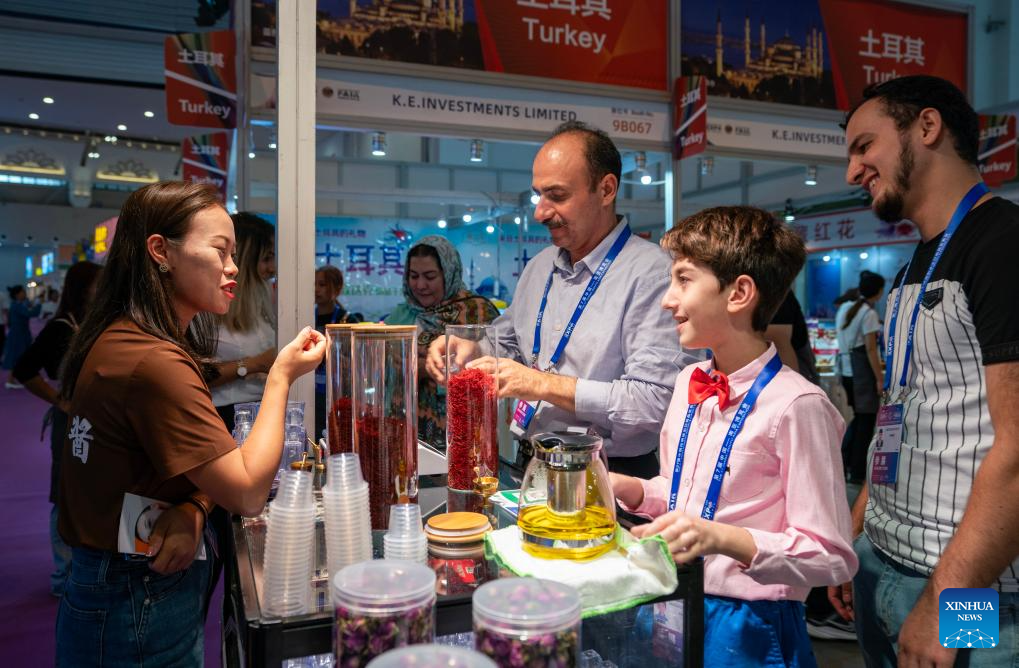 Exhibitors from Iran introduce saffron at the seventh China-South Asia Expo in Kunming, southwest China's Yunnan Province, Aug. 16, 2023. (Xinhua/Chen Xinbo)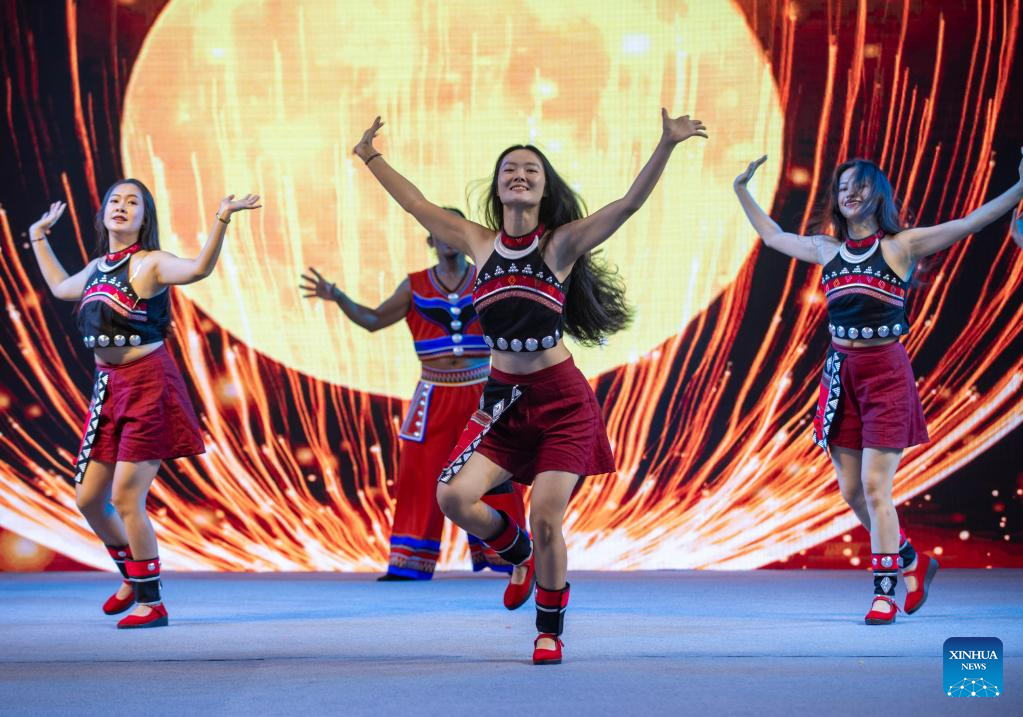 Actors perform dance of Va ethnic group at the seventh China-South Asia Expo in Kunming, southwest China's Yunnan Province, Aug. 16, 2023. (Xinhua/Chen Xinbo)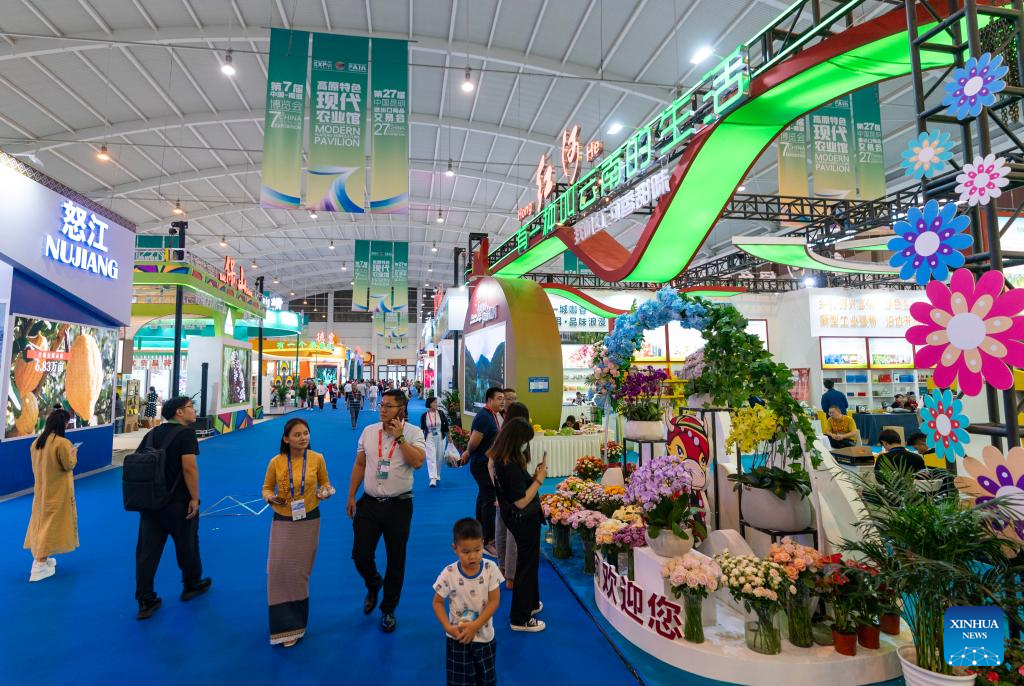 This photo taken on Aug. 16, 2023 shows a view of Modern Plateau Agriculture Pavilion at the seventh China-South Asia Expo in Kunming, southwest China's Yunnan Province. (Xinhua/Chen Xinbo)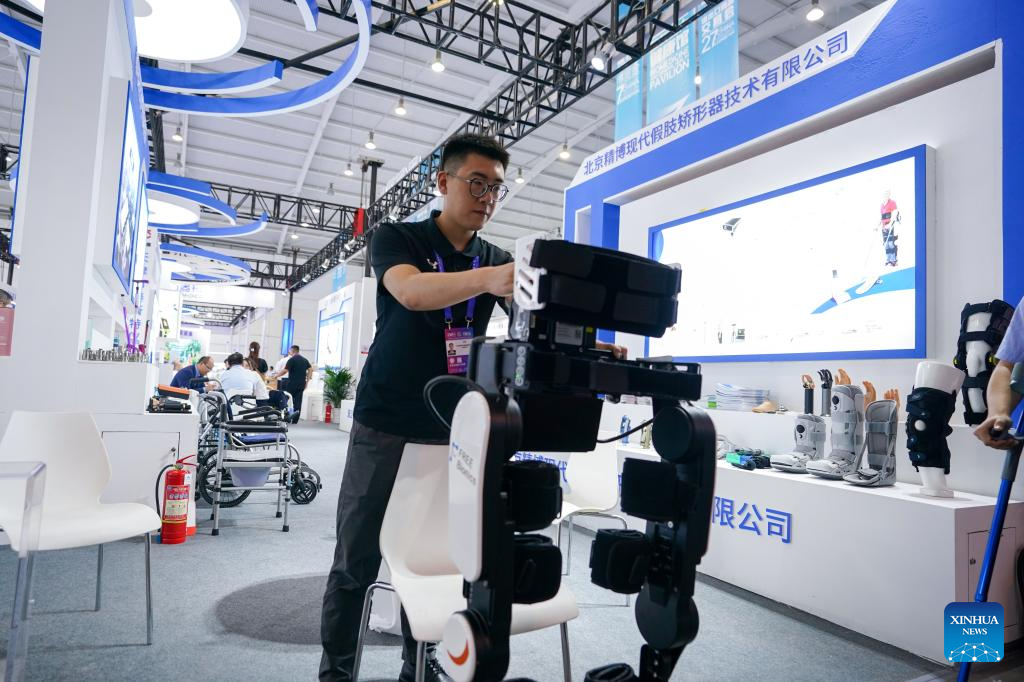 An exhibitor presents a walking aid product at the seventh China-South Asia Expo in Kunming, southwest China's Yunnan Province, Aug. 16, 2023. (Xinhua/Chen Xinbo)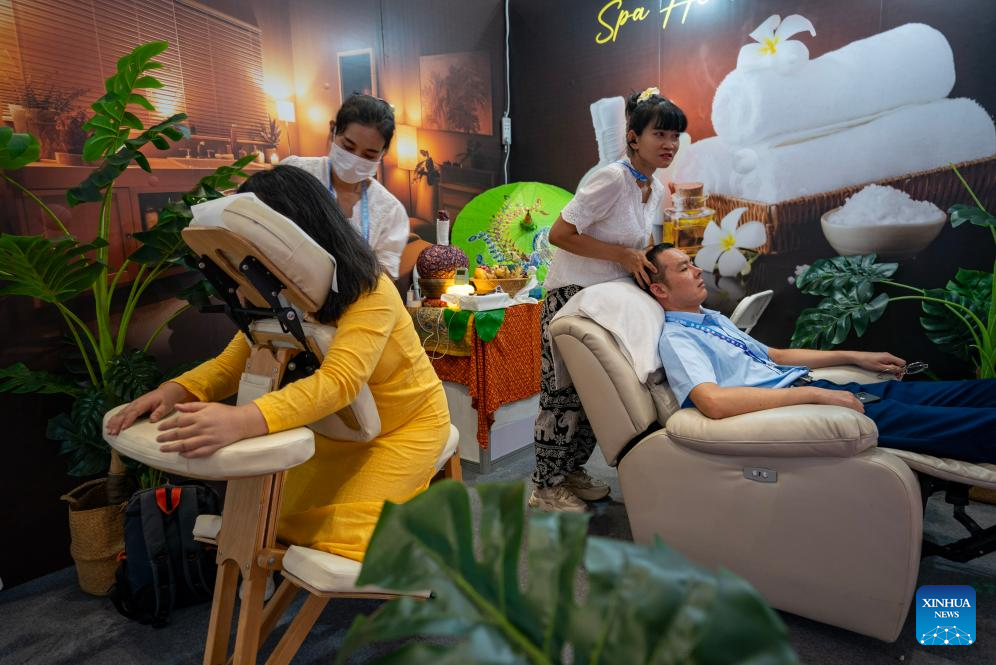 Visitors experience Thai-style massage at the Southeast Asia Pavilion at the seventh China-South Asia Expo in Kunming, southwest China's Yunnan Province, Aug. 16, 2023. (Xinhua/Chen Xinbo)