Shortly after 9 a.m. at Xiashi Community in Haining, east China's Zhejiang Province, the atmosphere in a lantern making workshop suddenly livened up. With paint brushes and needles "flashing" in the hands of Wang Liqin and her students, a series of Asian Games-themed cards and lanterns made from galvanized wire and silk came to life.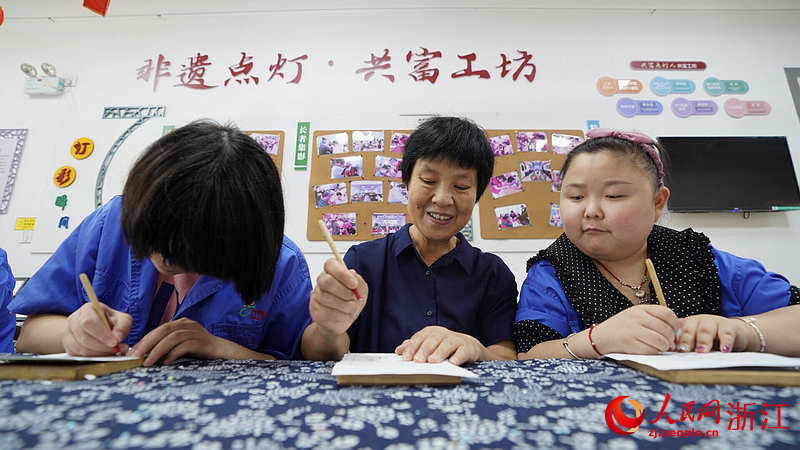 Photo shows Wang Liqin, a local lantern making artisan, and her students (People's Daily Online/Guo Yang)
Wang, a local handicraftsman, is the inheritor of Xiashi Lantern, a traditional art and national intangible cultural heritage in Haining. According to Wang, despite its simple appearance, eight steps were required to finish a single lantern.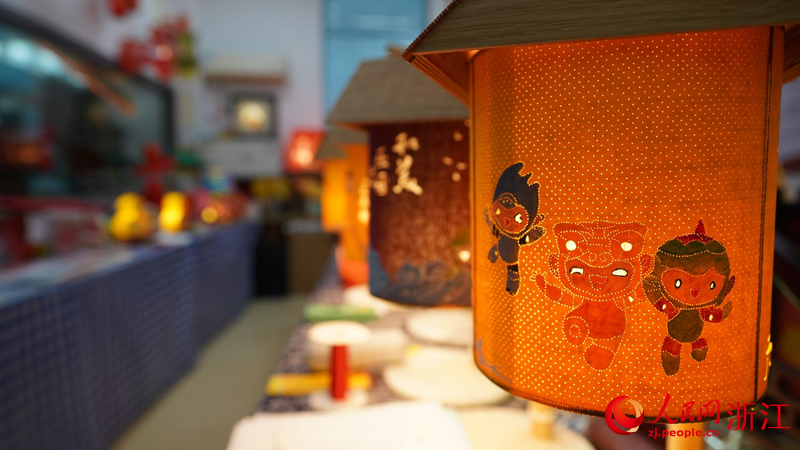 Photo shows artworks made by Wang Liqin and her students (People's Daily Online/Guo Yang)
Wang and her team have been making handicrafts since 2022. Using the traditional Xiashi lantern making technique, the team made a series of lamps in the shape of athletic versions of Congcong, Lianlian, and Chenchen, the mascots for the Hangzhou Asian Games.
Talking about the upcoming Hangzhou Asian Games, Wang herself also has high expectations. "As a Zhejiang local and an inheritor of the intangible cultural heritage, I hope I can contribute to creating a strong vibe for the Asian Games," said Wang.