Second BRF held in Beijing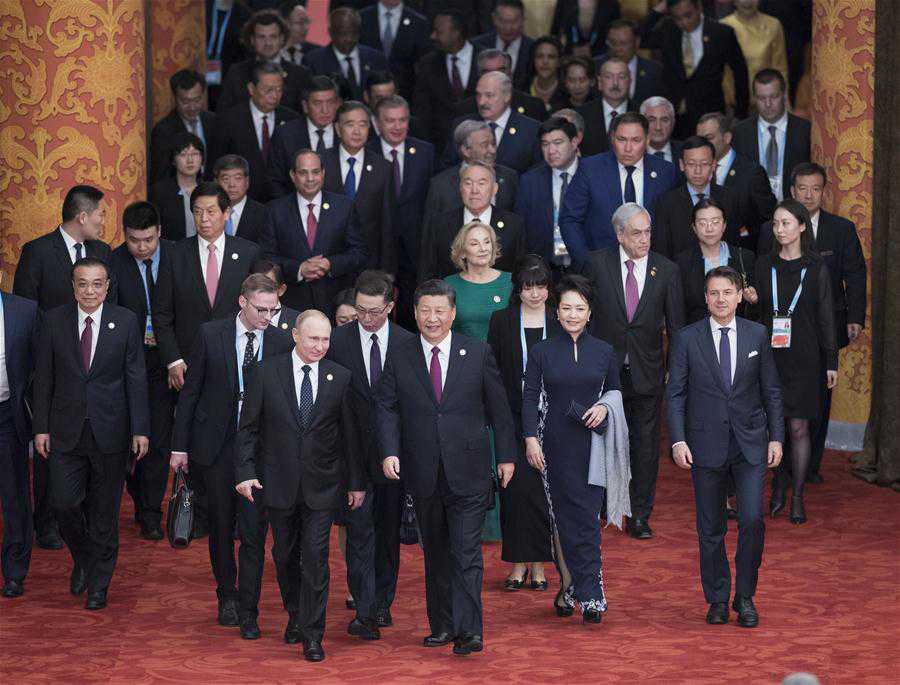 President Xi Jinping, his wife Peng Liyuan and guests of the Second Belt and Road Forum for International Cooperation attend a banquet in Beijing, capital of China, April 26, 2019. [Photo/Xinhua]
The Second Belt and Road Forum for International Cooperation (BRF) was held in Beijing on April 25-27.
Themed "Belt and Road Cooperation: Shaping a Brighter Shared Future", the forum was attended by about 5,000 participants from more than 150 countries and 90 international organizations.
Since the first BRF and during the second one, national governments, local authorities and enterprises reached a series of cooperation agreements, important measures and practical results.
As the host country, China has put together the most representative outcomes, and formed a list of deliverables of the second BRF.
The list includes 283 concrete results in six categories, namely, initiatives proposed or launched by the Chinese side, bilateral and multilateral documents signed during or immediately before the second BRF, multilateral cooperation mechanisms under the BRF framework, investment projects and project lists, financing projects, and projects by local authorities and enterprises.