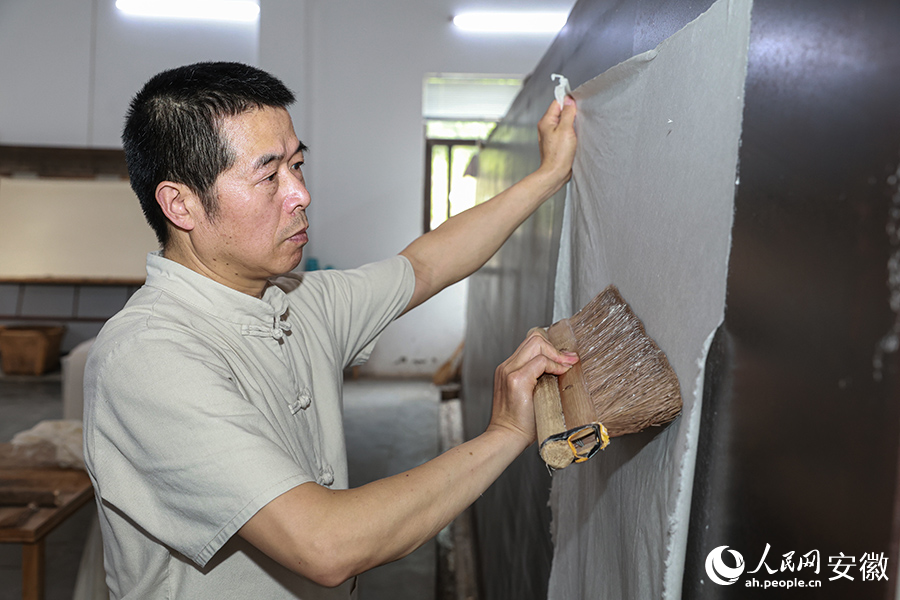 A craftsman makes Xuan paper. (People's Daily Online/Zhang Jun)
Jingxian county in east China's Anhui Province is known as the birthplace of Xuan paper, a type of traditional Chinese paper dating back more than 1,500 years.
The materials for making Xuan paper in Jingxian county are different from those used to produce other types of paper. The raw materials include the bark of Blue Sandalwood trees, straw, and spring water from the mountains. The manufacturing process of Xuan paper follows set procedures, and are implemented to meet strict technical standards.
The production of the paper includes 108 steps altogether.
The traditional process of making Xuan paper was listed as a national intangible cultural heritage in 2006 and included on UNESCO's list of intangible cultural heritage in 2009.
The China Xuan Paper Museum, located in Jingxian county, has an experience center where tourists can witness the steps of making Xuan paper. The museum marks efforts taken by the county to try to combine the production of Xuan paper with tourism.